LOS ANGELES, Sept. 23 — A judge's decision that would have required Los Angeles to offer some form of shelter or housing to the entire homeless population of Skid Row by October was struck down today by a federal appeals court, according to multiple news sources.
The opinion by a three-judge panel of the Ninth Circuit Court of Appeals overturned the order by U.S. District Judge David O. Carter, which stemmed from a lawsuit brought by the LA Alliance for Human Rights, a coalition of downtown business owners, residents and some formerly homeless people. The 9th Circuit said the plaintiffs in the lawsuit against the city and county didn't provide evidence to support it.
"Issued in April, Judge Carter's injunction—described in the opinion as 'sweeping'— detailed decades of structural racism and called for the city to offer housing to everyone on Skid Row by October, with staggered deadlines for women, men, and families," Los Angeles Magazine reported, adding, "Both the city and county appealed the order."
"Today's ruling from the Ninth Circuit recognizes what we've been saying all along: The LA Alliance isn't here for Black folks in Skid Row," Pete White of LA CAN says on the ruling, "They are mainly a group of property owners and residents who have been pushing for years for the displacement of poor and houseless folks. They didn't all of a sudden have a change of heart and decide to fight against structural racism or to defend houseless folks' rights. They tried to use the court to force the city to target and harass our members, and they lost."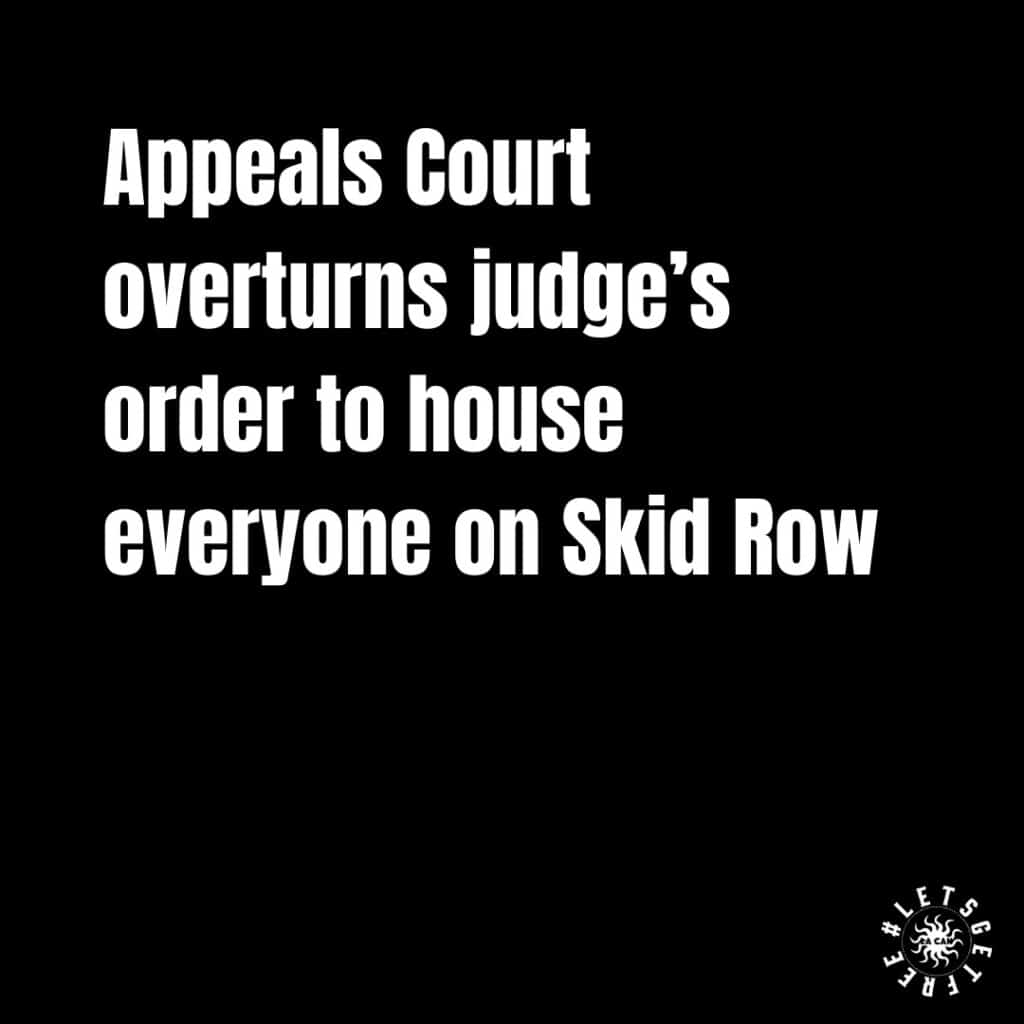 What's your reaction?
0
Cool
0
Upset
0
Love
0
Lol