Racial Justice: Turn Your Money into Action
You can be a part of this freedom movement! We invite you to join us in our Freedom Now campaign to turn your money in action and join us Saturday, November 21 for the Freedom Now celebration.
The Freedom Now Celebration
Hosted by Pete White and Dr. Melina Abdullah
Honoring:
Norman and Tricia Tuck and Patrisse Cullors
Featuring:


W. Kamau Bell
special recognition:


Anne Archer and Artists for Human Rights
Saturday, November 21 at 5pm Online
LA CAN has been a center for human rights work for over 20 years. Our commitment to organize and empower our community renews with every challenge that comes our way. This year has been full of those challenges. Between COVID-19, horrific police violence and the compounding homelessness crisis, we have had layer upon layer added to our existing work.
LA CAN remains a place dedicated to true freedom not just in sentiment but in the actions we take every day to ensure our communities are not just surviving but thriving. From programs like portable handwashing stations to policy work on Measure J to creating a whole new model for housing with EcoHood, LA CAN is not waiting for someone else to act. We are moving forward with the work that needs to happen and to do that, we need your support.
Saturday, November 21 at 5pm – Streaming Online
This year's Freedom Now features the stories of the projects that underscore LA CAN's work for racial justice. Join us for a fast-moving, powerful hour of inspiration, music and art.
We are raising money to support our racial justice work. Racial justice is more than eradicating bias and passing equal rights measures. Racism is upheld and perpetuated through nearly every system. At LA CAN, two important ways we take action on racial justice are through housing and healthcare. 
Your donations support programs like: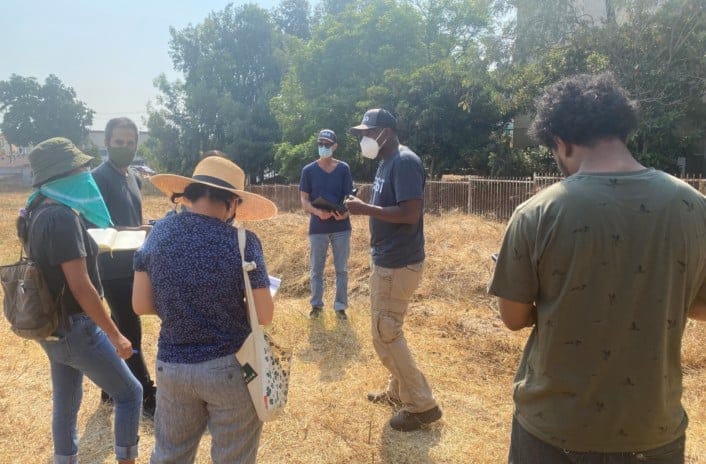 EcoHood
Combining micro homes with solar power and other energy performance features, our EcoHood housing complex will provide stable housing for those in need faster and cheaper while preserving the environment.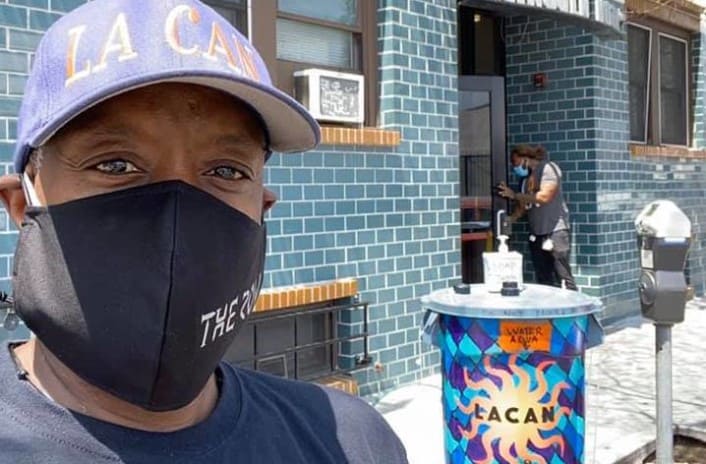 COVID-19 Prevention
LA CAN continues to deploy hundreds of handwashing stations and masks to Skid Row residents. We also have been bringing more health services, including COVID-19 testing, restrooms and mobile health clinics.
Wellness Wednesdays and Sunday Strong
We serve our community every week with meals, masks, hygiene products, music and love! Our weekly programs not only help offer immediate relief folks need but also we also bring people together in a holistic and supportive experience only offered here at LA CAN.
During this time of immense loss, we want to rise to meet the needs of our community. We invite you to join us in our Freedom Now campaign to turn your money in action and support LA CAN's work for freedom.